Χ
How to Download Twitter Videos with DVDFab Video Downloader?
2019-08-17 06:38:20
As one of the most visited websites in the world, Twitter is home to a myriad of resources in which hundreds of thousands of videos with various topics are included and transferred every minute. For those who are in dire need of or obsessed with searching certain videos like tutorials of some fields, demonstrations of skills, downloading them in your hard drive would be a cost-effective and flexible choice instead of watching online. The question is how to download Twitter videos? A competent Twitter video downloader can help you with this task. And that's when DVDFab Video Downloader, a light, flexible and powerful video download solution, comes into play.
Step 1 - Download and install DVDFab Video Downloader
To address how to download Twitter videos , you need to install this program first. Open the product page of DVDFab Video Downloader, click the "Free Download" button, and install it in accordance with instructions. In the meantime, you are allowed to choose the directory, a place where the downloaded files will be stored.
Step 2 - Familiarize yourself with the layout of this program and adjust settings
Open this Twitter video downloader by double clicking the icon on your computer desktop or click the icon from the start menu. Now the main structure of this program should unfold itself in front of you. In the left is a narrow vertical rectangle, which is called menu bar. All your music whether they are downloaded or added to somewhere can be found here.
The right part of the main interface can be divided into two parts: on its top being a title bar and in the right corner four basic elements for an app, from left to right, "Settings", "Minimize", "Zoom" and "Close".
Below the title bar is a working area which includes, from top to bottom, search bar, list of video websites and recommended hot playlist. You can explore the functions of them by operating yourself if you are interested. Right now, let's focus on the download part.
Before you begin to download video off Twitter, we recommend you to adjust the settings first in case their arrangements don't match your habits or preferences. Click the little triangle-shape button in the top right corner, and click "Settings" option on the drop-down list.
Then the dialogue box for changing settings will come up. Now you can adjust them freely. In particular, the two options "Video Directory" and "Download Video" which represent video quality and directory respectively are recommended to pay attention to because they will play important role when you download videos.
Step 3 - Identify the target video and download it
To download video off Twitter, you need to tell the program what your target is. Currently, there are two simple ways. First, paste the URL of the tweet where your target video is included on the search bar, and click "Enter" on your keyboard. Then there will be a suspending download option on your screen, a signal that this video source has been recognized as downloadable. Hover your mouse over it, hit the "Video" option it gives you, and the download will get started immediately.
Second, find the twitter icon from the list of websites below the search bar, click it. If you do this for the first time, it will remind you to log in or register a Twitter account. Just type in your user name and password, and the homepage of your Twitter account will display in front of you. Search videos as you always do in Twitter, like scrolling up and down the contents created by people you are following or searching it in the searching area of Twitter. Once you finally confirm your target, open it in the main interface of the program (normally, click the text part of the tweet). The following part will be the same as we talked above. A suspending download bar appears, hover your mouse over it, hit the "Video" option it gives you, and the download will get started immediately.
You can check the progress in the "Downloads" subsection included in "My Music" section. Click "Downloads", an interface with three elements will come up. The first two of them represent downloaded files, while the last files being downloaded. Now your question how to download Twitter videos finally gets answered. If you have mastered the tricks taught by this article, then a series similar problems like how to download videos off Facebook will not cause you much trouble to figure out.
Step 4 - Play video with in-built player
This program can do more than download video off Twitter. Won't it be nice to combine vide downloader and video player into one program? You don't need to install an extra player to play music, thus saving you a lot troubles. We develop this in-built player to do this for you. To activate it, click the "Downloads" subsection under "My Music" in the left menu, then click "Video" option. Move your mouse over the right bottom corner of the video you want to play, and click the blue globe button, the video will be played by the in-built player whose interface will also replace the original main interface at once.
The layout of this player is very easy to understand. In the left is the video cover, also used for switching between player interface and main interface. On the center is a play module with five common buttons, which, from left to right represent "play mode", "play last", "play/pause", "play next" and "volume control". On the right are three elements, "progress/duration", "playback speed", and "current playlist".
Other tips
If you are also interested in video/audio conversion, you can try DVDFab YouTube to MP3, a sister product of DVDFab Video Downloader, which is easy to use and whose experience is marvelous.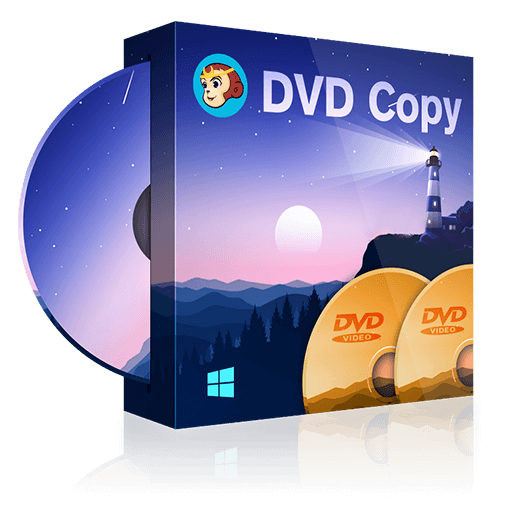 ① Burn DVDs to blank discs or copy them to HDDs as ISO files/folders
② Offer 6 different copy modes to meet versatile backup needs
③ Support all types of blank discs like DVD±R, and DVD±RW
④ Copy the DVDs in a lossless manner or compress them smaller
⑤ Support GPU hardware acceleration to back up much faster