Χ
How to switch the connection mode from AHCI to IDE?
2019-01-30 02:50:42
(To watch this tips in video, click this link: https://youtu.be/uQcC8psDgAY)
The procedure to change the firmware requires that your PC should be in IDE mode. That is a SATA controller setting that you need to switch temporarily in the BIOS/UEFI setup. It is normally in AHCI mode. If your PC is not in AHCI mode, you don't need to do this step and can proceed to a firmware change. Some PCs don't have this setting anymore, in that case, you're out of luck. You need to find another PC that does have this setting.
To change the setting in BIOS, you also need to tell Windows to auto-detect the new mode and load IDE drivers instead of AHCI drivers. Therefore, when rebooting to change the setting in BIOS setup, also tell Windows to go in safe mode. Safe mode always works after a SATA controller mode change.
WARNING: if you don't boot into safe mode after switching the SATA mode, your Windows will not boot!!! Do not panic: you can go into BIOS and switch back, boot Windows and start over.
Step 1 — [For Windows 7 or older] Restart Windows
[For Windows 8/8.1/10] Hold the Shift key while you restart Windows
Step 2 — When PC starts, immediately press Del key to enter BIOS/UEFI setup. Please note that the enter setup key may differ, yours may be F2 or Esc. Consult your PC or motherboard manual for details.
Step 3 — When you're in, locate the SATA controller mode. Consult the manual for details. It's usually in Advanced settings, look for 'AHCI' value. When found, switch it to 'IDE' or 'Compatibility' or 'Legacy', however they called it. Well, the opposite of 'AHCI'.
Step 4 — Save and exit
[For Windows 7 or older] Press F8. When the menu is shown, choose Safe Mode.
[For Windows 8/8.1/10] When you are shown the choices, chose Troubleshooting, then Advanced options, then Startup settings (sometimes on the second page of options), then Restart. Then choose Enable Safe Mode.
Step 5 — When in safe mode, Windows has done its job to boot with the correct driver. There's nothing left for you to do, other than restart in normal mode.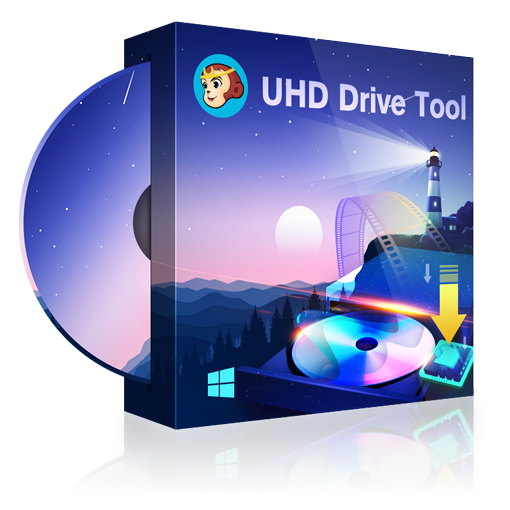 ① Downgrade the UHD-unfriendly firmware of a 4K UHD optical drive
② Support all the mainstream 4K UHD drives from major manufacturers
③ Constantly update the tool to support more 4K drives from the future
④ Make the downgraded 4K UHD drive compatible for 4K Blu-ray backup
⑤ Offer super-easy downgrade process operable even by unskilled hands