Χ
How to Trim Videos on Mac by Using DVDFab Video Converter's Trim Feature?
2017-08-03 22:32:23
When you convert video for playback on your devices like smart phones or tablets, you may just want to save your favorite parts of the video, cut off certain clips from the whole video, especially those parts that are not suitable for children to watch in family time. In this case, the Trim feature included in DVDFab Video Converter for Mac can help you easily achieve what you need.
Here is a demonstration on that how to make it. Move on for details.
Trim Videos > setp1: Download and Install DVDFab 9
Download and install the latest DVDFab 9 onto your computer. If the DVDFab you are using is an older version before DVDFab 9.1.3.6, I suggest you upgrading it to the latest version since the previous versions don't contain this Trim Feature.
Trim Videos > setp2:Load in the video into DVDFab Video Converter and choose the profile you need
Launch the DVDFab 9 you've correctly installed, and choose Converter from the option bar at the main interface when it runs. Then load the to-be-converted video through "+Add" or just drag and drop it into the main interface. Click on the profile switcher to enter into DVDFab's profile library and select the profile you need as the output profile;
Trim Videos > setp3: Open Video Edit panel
Click on "Edit" button on left pane of the main interface to open "Video Edit" window;
Trim Videos > setp4: Trim Video
When the video edit window pops up, move tothe "Trim" option, you can cut a part or several parts off the original video, or get the uncut parts by clicking the Invert button. For specific timeline based on second, you can move the sliding button (or click the "Previous 1s" and "Next 1s" buttons) to set the "Trim start point" and "Trim end point";
Trim Videos > setp5: Advanced Settings and Start
If you want to adjust the video, audio and subtitle settings, you can do it through DVDFab's "Advanced Settings", otherwise, click on "Start"to begin the conversion.
Software you need: The latest build of DVDFab 9 for Mac
Product you need order: Video Converter for Mac
For more information, please go to DVDFab Video Converter for Mac page.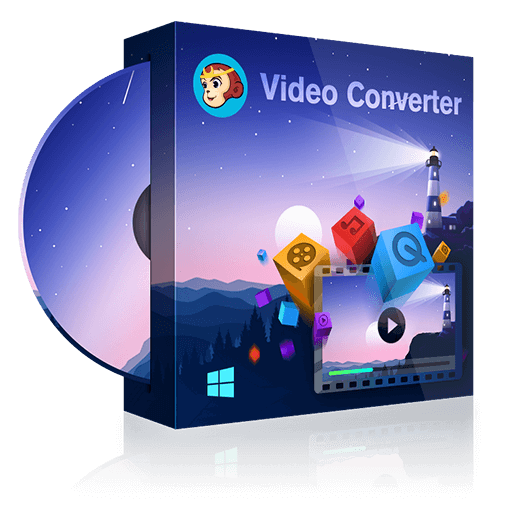 ① Convert videos from one format to another for compatible devices
② Extract the audio tracks from videos and output as audio files
③ Support all the popular audio & video formats like MP3, MP4, MKV, etc.
④ Support to edit the videos like cropping, trimming, and more
⑤ Support GPU hardware acceleration to convert much faster