Χ
Ultimate DVD Player Software for Mac
2018-05-03 05:40:00
DVDFab Mac Blu-ray Player, with its robust DVD and Blu-ray playback functionalities, is definitely your right choice if you're looking for an ultimate DVD player software for Mac. It can freely and smoothly play any newly released DVDs or your old DVD collection, with fantastic effect and complete DVD control feature. Next is a simple tutorial about how to use it to play DVD on your Mac, please follow me to have a look at this professional Mac DVD player software.
Play DVD on Mac Step 1: Launch DVDFab Mac Blu-ray Player
DVD playback is one of DVDFab Mac Blu-ray Player's multiple functions, just download and install this program, and as soon as installation has completed, you'll see a corresponding shortcut on the screen of your Mac. Just double click it to launch it.
Play DVD on Mac Step 2: Insert DVD for the player to access it
After the program is opened, you'll see an "Open File" icon on the main interface.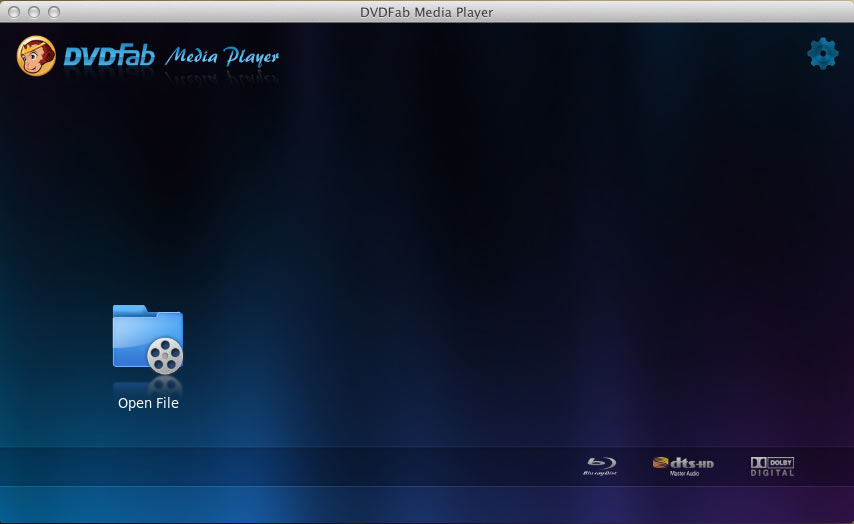 However this option is used to import in iso files, movie folders, and other video file. In this tutorial, we are not going to use it, we simply insert the DVD disc you want to view into the DVD optical drive, then the player will load it. When everything is finished, you'll see this DVD's icon sitting at the right of "Open File".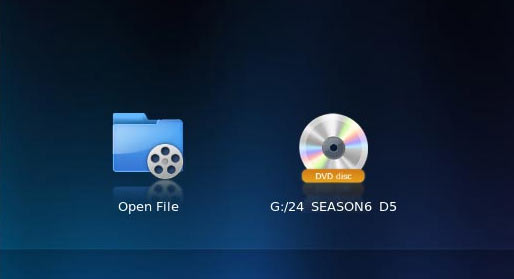 Play DVD on Mac Step 3: Play DVD and control the play
Now click on this movie icon then you navigate this DVD to play it.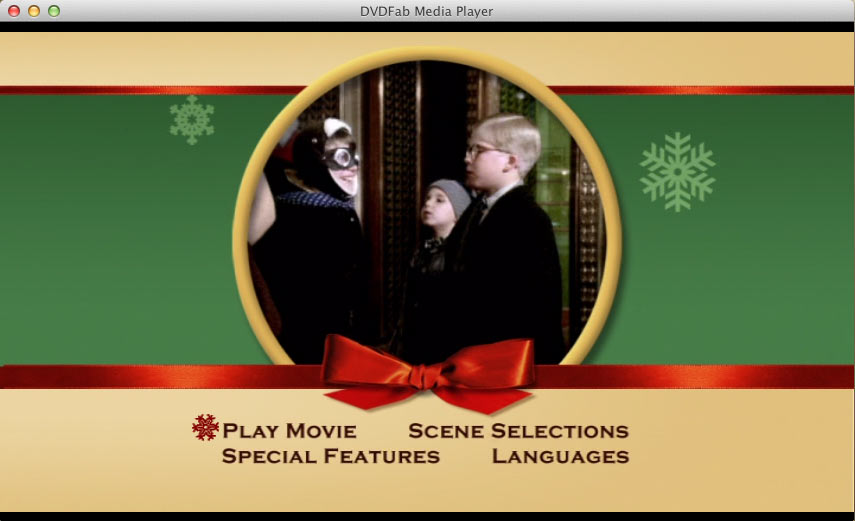 Note that you can easily control the play and set up something any time when enjoying the movie. For example, some basic control like pause, stop, play, volume up, volume down, fast forward, fast backward can all be achieved on a control bar which is brought about by hovering mouse on the bottom of the screen.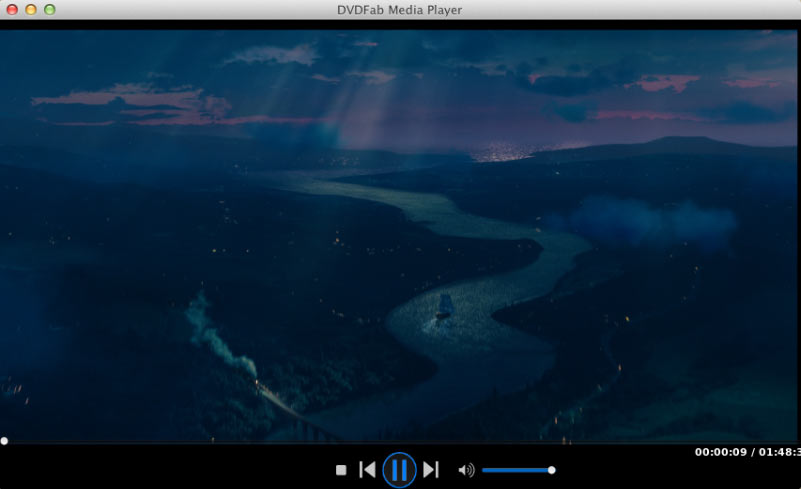 And the full screen setting option is right on another control bar which pops up when hovering mouse on the top.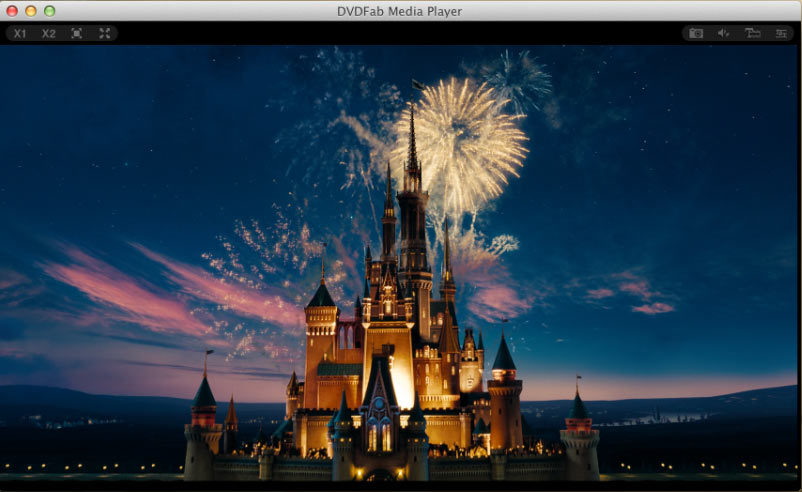 If you right click on the screen, a settings panel will appear, where you can control the play, set audio and subtitles, open another movie file or disc, etc.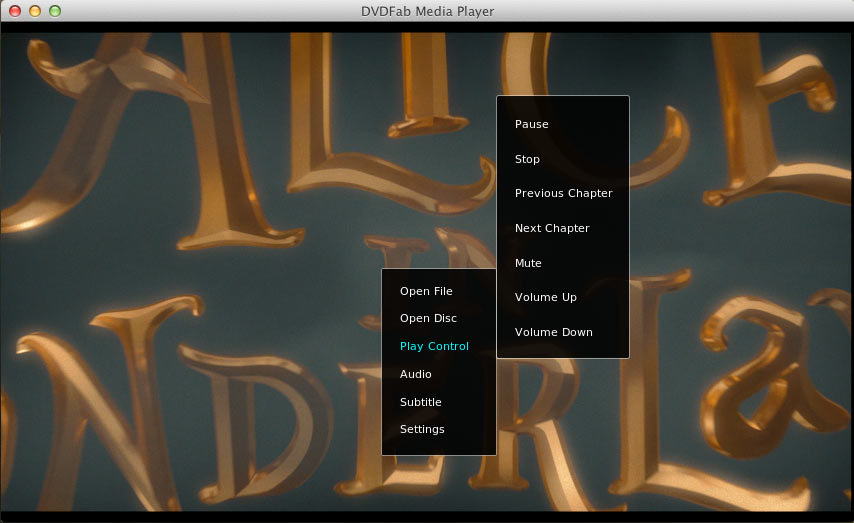 Alright. That's all. Play DVD on Mac with DVDFab Mac Blu-ray Player is just so simple and easy. And you may need to bear in mind that any newly released DVD discs can be played by it, no matter what new protection technologies are in them. For more info about this DVD player software for Mac, or for its latest download version, just go to: https://www.dvdfab.cn/mac-blu-ray-player.htm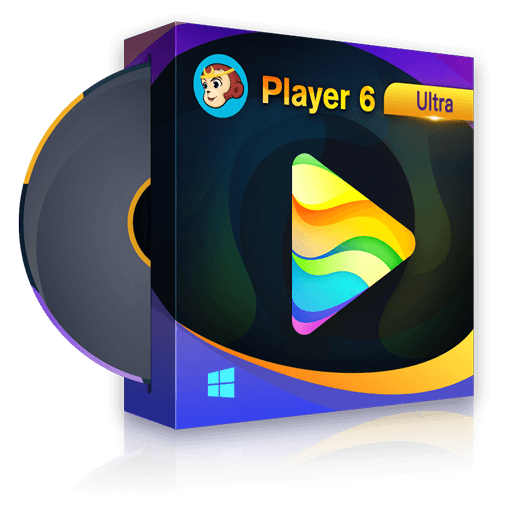 ① Play DVDs, Blu-rays and 4K Ultra HD Blu-rays with native menus
② Play non-disc media including all formats of videos, up to 4K
③ Play genuine 3D discs, ISO files, SBS or top & bottom 3D videos
④ Display the original HDR10 video to deliver crystal clear images
⑤ Output Hi-Res audios, like Dolby Atmos, with up to 7.1 channels